Share on facebook
Share
Share on twitter
Tweet
Share on pinterest
Pin
There is simply no better way to wake up and get yourself pumped up for the day than with the help of an epic playlist of songs.
This playlist features songs that will inspire you, give you courage, or just have a fantastic beat that will have you singing along as you get ready for your day.
So without further ado, here is my list of the best songs to wake up to in the morning!
1. Here Comes The Sun by The Beatles
With its sweet sound and happy lyrics, "Here Comes the Sun" is a promise that good things are coming. Recorded in 1969 for The Beatles' hit album Abbey Road, the song has a classic sound that has delighted fans for decades.
For a slower, more relaxed start to your morning, pop on "Here Comes the Sun" and let the voices of George Harrison and Paul McCartney soothe you as you prepare for the day ahead.
2. Wake Me Up by Avicii
If you love dance music, "Wake Me Up" by DJ Avicii is the one for you. With a catchy beat and lyrics that will have you shouting along, the song is great for any playlist. Recorded in 2018, it is still featured on many playlists today.
Avicii was a DJ and songwriter from Sweden who made popular dance music throughout his career. Sadly, the artist took his own life in 2018. Thankfully, songs like "Wake Me Up" will remind us of his legacy and talent for many years to come.
3. Roar by Katy Perry
Katy Perry wows with this catchy song that will inspire you to rise up against any challenge and face it head-on. Recorded in 2013 for Perry's album Prism, the song is a great track to help you as you prepare for absolutely anything that life may throw at you.
Katy Perry is known for her epic hits, and "Roar" is one of her best. There's truly no better way to wake up than with "Roar" as your soundtrack for the day.
4. Brave by Sara Bareilles
A song of affirmation. That is how I would describe this 2013 song by Sara Bareilles. Taken off the album The Blessed Unrest, "Brave" will give you the courage to be brave and face any challenges you might face.
With her sweet yet powerful voice, Bareilles delivers a powerful vocal performance on this track that is a must for your wake-up playlist.
5. Viva La Vida by Coldplay
Sometimes it is not the lyrics but the sound that makes a song great. "Viva La Vida" might have a dark meaning with its lyrics, but it has a sound that will have you dancing while you get dressed for the day.
Coldplay is known for its great music, and this song is no different. "Viva La Vida" was recorded in 2008 and remains one of the band's best songs, in my opinion. So let Chris Martin and his band get your day going with their epic hit.
6. Three Little Birds by Bob Marley and The Wailers
"Three Little Birds" is the ultimate feel-good song that will help you chase the blues away. The song is a promise that no matter what is going on in your life, things will be okay in the end.
Recorded by the legendary Bob Marley and The Wailers in the late 70s for the album Exodus, "Three Little Birds" is a true classic that will never get old. Add this to your morning playlist of songs to wake up to for the best possible start to your day.
7. Happy by Pharrell Williams
How can you not be happy when you listen to "Happy" by Pharrell Williams. The ultimate feel-good song, "Happy" was recorded in 2013 for Williams' album of the same name. Formerly of the band N.E.R.D, the singer has admitted that his song is annoying.
Love it or hate it, "Happy" is earworm-worthy and will have you singing along whether you want to or not.
8. Shake it Off by Taylor Swift
The perceptions of others often greatly impact how we see ourselves. But, as Taylor Swift sings in her hit song "Shake it Off," haters gonna hate.
This song is incredibly powerful and is a great way to get up and go, leaving negativity and poor self-image behind you as you tackle your day.
"Shake It Off" was recorded in 2014 and features on Swift's album 1989. This song deserves a spot on the best songs to wake up to list and demands to be played at full volume.
9. Beautiful Day by U2
"Beautiful Day" by British band U2 brings us to the end of our best songs to wake up to list and is a worthy addition. The lyrics are a call to find joy in what you have and are a great source of inspiration as you try to find a reason to get out of bed.
"Beautiful Day" was recorded in 2000 and is considered one of the band's biggest by fans worldwide. Let go of all your stress and worries as you listen to this song by one of this century's most prolific bands.
10. Walking on Sunshine by Katrina and the Waves
This 80s classic will have you up and at em' in no time with its catchy tune and lyrics that make you want to sing along. Katrina and the Waves recorded "Walking on Sunshine" in 1983, which is still considered one of the best songs to come out of the 80s.
While modern music might be more relatable, "Walking on Sunshine" is a track about how truly wonderful love can make you feel. Sing all your troubles away as you crank this one up for your best songs to wake up to playlist.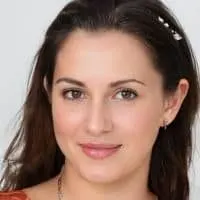 Alexandra loves playing the piano and guitar. She has always been a music lover, but it wasn't until she was in high school that she realized how much she loved to play. It allowed her to express herself without having to be verbally expressive, which is something she found very empowering.