Share on facebook
Share
Share on twitter
Tweet
Share on pinterest
Pin
constant pressure and expectations that matters. This list features songs that describe the pressures of fame, life, and family.
So without further ado, here is my list of the best songs about pressure!
1. Got Me Under Pressure by Z.Z. Top
Country meets metal with "Got Me Under Pressure" by iconic band Z.Z. Top. Recorded in 1983 for the album Eliminator, the song is about a controlling, often pressure-filled relationship with a woman.
While I couldn't quite make out if the song focuses on the negative aspects of this type of relationship, it is a worthy feature on the best sons about pressure playlist purely for its classic and epic rock sound that you would expect from the band.
2. The Art of Peer Pressure by Kendrick Lamar
Kendrick Lamar is one of the 2000s best rappers. While most of his songs feature raunchy lyrics, the content is brilliant and something that the "everyday" person can relate to.
"The Art of Peer Pressure" is about just that, peer pressure. Detailing the peer pressure he faced growing up in L.A., the singer approaches the topic with a glimpse into his real-life experiences in this 2012 song.
3. Under Pressure by Queen
An absolutely iconic introduction leads us into one of Queen's most epic songs. "Under Pressure" was recorded in 1981 and featured on the album Bohemian Rhapsody. Co-written by David Bowie, the song rose to number one on the U.K. Singles Chart shortly after its release.
The song was written on the spur of the moment and details the effects of pressure on life. "Under Pressure" is a great track and deserves the first spot on our best songs about pressure playlist.
4. No Pressure by Mahalia
I wish I had found Mahalia a lot sooner. With a voice like I have never heard before, the rapper describes her battles to be successful in the music industry.
"No Pressure" is a song that reminds you not to let the stresses of success get to you and has a powerful message delivered with a smooth voice.
Undoubtedly one of the rapper's best songs, "No Pressure" is a song that deserves to be played on full volume. The song was recorded in 2017 and is taken from Mahalia's album of the same name.
5. Surface Pressure by Jessica Darrow
Disney's Encanto gave rise to one of 2022's most popular songs about pressure. "Surface Pressure" is a song about the pressure and responsibility of the oldest sibling of a magical family.
Focusing on losing her powers, she fears she will be unable to cope with the expectations placed on her as the "strength" of the family.
"Surface Pressure" is a song we can all relate to as we feel ourselves being crushed by the responsibility and pressure of family life. Turn this one up and dance away your troubles with this brilliant song by Jessica Darrow.
6. Pressure by MUSE
Fans of the band MUSE will enjoy the 2018 song "Pressure" as it deals with the pressures of life in true MUSE style. With epic guitar work and the unmistakable falsettos of lead singer Matt Bellamy, the song is perfect for the best songs about pressure playlist.
Add "Pressure" to your playlist, and dance your stress away with this 2018 song featured on the band's album Simulation Theory.
7. No Pressure by Logic
If freestyle rap is your cup of tea, you will be blown away by "No Pressure" by rapper Logic. Taken off his last album of the same name, the singer reflects on his life, career, and the pressure of making music in an often ruthless industry.
"No Pressure" was recorded in 2020 and has a great beat that will leave you wanting more. The song features snippets of Orson Welles delivering pieces of wisdom, as he is one of the rapper's idols and inspirations.
8. Pressure by Billy Joel
Billy Joel is known for his classic hits like "Uptown Girl" and "White Wedding." But the 1982 song "Pressure" saw Joel bringing a more personal note to his music as he sings about the pressure he faces to produce new music.
"Pressure" was recorded in 1982 and features on the album The Nylon Curtain. The song has a great 80s feel, with a catchy synth line that will have you playing this song on repeat.
9. Pressure Machine by The Killers
American rock band The Killers wrap up our playlist with this 2021 offering of "Pressure Machine." The song describes lead singer Brandon Flowers' reflections on the pressure of life, family, success, and fame.
It has a great rhythm and is a song we can all relate to in one way or another. Give "Pressure Machine" a listen when you are feeling overwhelmed, and let the smooth sounds of this brilliant band comfort and soothe you.
10. Pressure by Ari Lennox
Moving on to more modern music, "Pressure" by Ari Lennox is a rather raunchy song that features explicit lyrics about what the singer wants a man to do to her in bed.
While this is a pressure of a different kind, the song has a catchy beat and will make you feel confident to ask for what you want.
"Pressure" was recorded in 2021 and features on the album of the same name. Give this song a listen when you are in the mood, and let Lennox's sexy lyrics inspire you in the bedroom.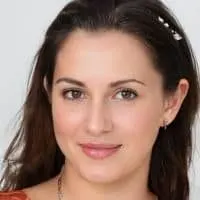 Alexandra loves playing the piano and guitar. She has always been a music lover, but it wasn't until she was in high school that she realized how much she loved to play. It allowed her to express herself without having to be verbally expressive, which is something she found very empowering.