Share on facebook
Share
Share on twitter
Tweet
Share on pinterest
Pin
Whether you frequent strip clubs or prefer to get dirty in the privacy of your bedroom, a lap dance can be an amazing way to liven up your romantic life with your partner.
This list features a great mix of music that will inspire you to lose your inhibitions as you dance for your partner. While some have a great beat for swinging your hips to, others have sexy lyrics that will inspire you.
So without further ado, here is my list of the 10 best lap dance songs of all time!
1. Kiss by Prince
"Kiss" is undoubtedly one of the sexiest songs by singer Prince. Released in 1986, the song has some sexy lyrics that make it perfect for our best lap dance songs playlist.
Prince wows with his incredible falsetto, and the song's beat will leave you feeling sexy as you gyrate your hips. Add this sexy song to your playlist today, and let the lap dances commence!
2. Cradle of Love by Billy Idol
It's hard not to focus on the lyrics of this sexy song that sees Billy Idol singing about sex with a younger woman. But, there is no denying that Idol's song is great for the bedroom.
Released in 1990 on the album Charmed Life, rock legend Billy Idol brings us an amazing song with an incredible beat and sultry sound. Let your hair loose as you explore the world of lap dancing with "Cradle of Love" as your soundtrack for the evening.
3. Do Me, Baby by Prince
If slow, sexy R&B music is your thing, "Do Me, Baby" should be at the top of your playlist. Prince sure knows how to make music, and the 1981 release of this hit song set tongues wagging with its provocative lyrics.
"Do Me, Baby" featured on the pop icon's album Controversy and is a fan favorite for its sultry sound and brilliant vocals.
4. Freak Like Me by Adina Howard
Let Adina Howard set the stage for what could be a truly rewarding night when you add "Freak Like Me" to your best lap dance songs playlist. Are you a freak in the bedroom?
"Freak Like Me" was recorded in 1995 and features on the album Do You Wanna Ride. Let go of all inhibition and move with the music as you play this song for your next sexual encounter.
5. LoveGame by Lady Gaga
Love her or hate her, singer Lady Gaga knows music. The 2008 release of "LoveGame" saw the singer belting out lyrics about riding on a disco stick. I don't need to explain what this term means.
Lady Gaga oozes sex appeal, and you can too when you add "LoveGame" to your lap dance playlist. Don your best red lipstick and some sexy lingerie, and wow your partner with your moves with Lady Gaga doing her thing in the background.
6. No Diggity by Blackstreet (Feat. Dr. Dre and Queen Pen)
The lyrics to "No Diggity" by R&B group Blackstreet are not exactly sexy, but the song has an incredible beat and rhythm that is great for a lap dance. Thrust your hips to the tune of this song, released in 1996.
Featuring Dr. Dre and female rapper Queen Pen, the song was a big hit in the 90s and is still featured on many playlists today.
7. I Wanna Sex You Up by Color Me Badd
Another great it from the 90s, "I Wanna Sex You Up," needs absolutely no explanation as you listen to the lyrics. Released in 1991 by the R&B group Color Me Badd, the song is the best song to play when you are in the mood.
Send this to your partner as you invite them into the bedroom for a night of pleasure. "I Wanna Sex You Up" is the perfect addition to your best lap dance songs playlist for all the right reasons.
8. Naughty Girl by Beyoncé
Beyoncé is not shy about flaunting her sexuality and prowess as a woman. Known for her epic dance moves, it is easy to see why her song "Naughty Girl" is the best song for a sexy lap dance. You, too, can be naughty as you please your partner with a visual performance of your best sexy dance moves.
Take a page out of Beyoncé's book as you, too, flaunt what you've got when you dance for your partner. Let the music guide you as you let loose, and let your body do the talking. "Naughty Girl" was released in 2003 and was recorded for the album Crazy in Love.
9. S&M by Rihanna
If you're into kink and alternative approaches when it comes to sex, you might enjoy a little bit of S&M. Also a hit song by Barbadian singer Rihanna, "S&M" was released in 2011. Describing her love of whips and chains, this song is brilliant for your best lap dance songs playlist.
Crank up the volume on this one and show your partner what you're made of as you move and gyrate your body to the beat of this dance hit. Indulge a little, and let go of your preconceived notions about lap dances and have a good time.
10. Freak Me by Silk
"Freak Me" by R&B legend Silk brings us to the end of our best lap dance song list and is possibly one of the greatest sex songs ever written. The lyrics will draw you in and inspire you to be a freak in the bedroom.
The song's incredibly sultry sound will slow things down as you explore the naughtier side of lap dances. Make sure you put the young ones to bed as you play this one, which was released in 1992 on the album Lose Control.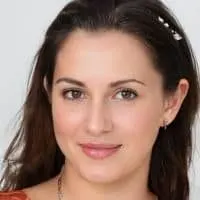 Alexandra loves playing the piano and guitar. She has always been a music lover, but it wasn't until she was in high school that she realized how much she loved to play. It allowed her to express herself without having to be verbally expressive, which is something she found very empowering.