Share on facebook
Share
Share on twitter
Tweet
Share on pinterest
Pin
If you're anything like me, you too had every detail of your wedding planned out perfectly by the age of ten. From the food to the wedding reception, each detail is important and can make a big difference to the overall success of your big day.
The music played at your reception too should be chosen with care. This list includes hits about love and will have your guests rushing to the dance floor.
Let's jump in as we go through the ten best wedding reception songs!
1. Sweet Home Alabama by Lynyrd Skynyrd
Another party favorite, "Sweet Home Alabama" has a dark truth to its meaning which is often overlooked thanks to its catchy and fun tune. Every party or wedding reception needs a bit of country music, and Lynyrd Skynyrd's 1974 release is the perfect song.
Add "Sweet Home Alabama" to your list of wedding reception songs and have everyone singing along to the well-known lyrics as they celebrate the union of two people.
2. Don't Stop Believin' by Journey
Is a party even a party if "Don't Stop Believin'" doesn't play? I definitely don't think so and would add this to any party playlist. A classic song by 80s band Journey, the song is a reassurance that dreams do come true if you believe.
Have your guests belting out the lyrics to this true 80s classic released in 1981 and featured on the Escape album. Forget about all your worries as you focus on having a good time when this song plays at your wedding reception.
3. Marry You by Bruno Mars
A sweet declaration of love by none other than Bruno Mars will add some fun to your wedding reception. "Marry You," recorded in 2010, describes the joy of finding "the one," and is a great addition to your wedding reception songs playlist.
The song featured on Mars' debut album Doo-Wops and Hooligans is the ultimate dedication to your significant other. Delight in love and this beautiful track by Bruno Mars when you say, "I do."
4. Dancing Queen by ABBA
"Dancing Queen" is certainly no love song but is a firm favorite of the older generation. Known for its classic tune and fun lyrics, it is also featured on many wedding reception playlists.
While ABBA hasn't released a track in years, they are still considered one of the best bands in the world and will inspire guests to dance like no one is watching. "Dancing Queen" was recorded in 1976 for the band's album Arrival.
5. Isn't She Lovely by Stevie Wonder
I can picture it now: The guests are all waiting in the reception hall for the bride and groom to appear. The doors open, and in walks the bride while "Isn't She Lovely" starts to play. Goosebumps.
Stevie Wonder's hit song is a true classic and makes a great addition to our best wedding reception songs playlist. Add it to yours today, and make your bride's day as you marvel in her beauty.
6. Hold my Hand by Hootie and the Blowfish
"To have and to hold" is just one of the vows spoken at a wedding. It is only fitting then that "Hold My Hand" by Hootie and the Blowfish is played at the reception.
A song about protecting and guiding your significant other through life, it hints at the very same vows you would have covered when you said your "I Do's."
"Hold my Hand" was recorded in 1994 and features on the band's album Cracked Rear View. Let the unique sound of this great song guide you as you take your first dance as husband and wife.
7. That's Amore by Dean Martin
This 1953 Italian-American love song is guaranteed to be a hit. A fun song, it compares the moon to a pizza and has many quirky yet hilarious comparisons that make for great entertainment.
It is the ultimate cheesy wedding reception song, recorded by Dean Martin for his self-named album Dean Martin. So crank it up and watch as your guests enjoy themselves to a love song with a difference.
8. I Do by Colbie Caillat
Knowing you have found the person you want to spend the rest of your life with will make you want to sing along with Colbie Caillat in her hit song "I Do." Love should make your heart soar, which is the feeling the singer describes in her 2011 song from the album All For You.
Caillat delivers a magical performance with her sweet voice, and the guitar work is a great addition to this happy song about love.
9. Perfect by Ed Sheeran
Imagine growing up with your soulmate? This is the real-life love story of Ed Sheeran and his now-wife, Cherry Seaborn. Growing up in the same small town, Sheeran wrote "Perfect" as a tribute to his lifelong love.
This song is one of modern-day music's best love songs and brings us to the end of our best wedding reception songs list. Recorded in 2017, "Perfect" is taken off the album Divide. It is also a popular song for many couples' first dance and could be yours too.
Let Ed Sheeran serenade you and your partner at your wedding reception by adding "Perfect" to your wedding reception playlist.
10. Raise Your Glass by P!nk
No party or wedding reception playlist is complete without a song by P!nk. "Raise Your Glass" is the best song to add some fun to your wedding reception and will have guests on the dance floor as they celebrate your union.
P!nk is known for her upbeat songs, and "Raise Your Glass" is no different. It was recorded in 2010 and features on the singer's album Greatest Hits… So Far.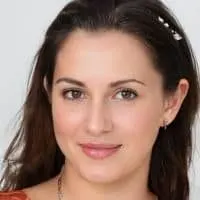 Alexandra loves playing the piano and guitar. She has always been a music lover, but it wasn't until she was in high school that she realized how much she loved to play. It allowed her to express herself without having to be verbally expressive, which is something she found very empowering.