Share on facebook
Share
Share on twitter
Tweet
Share on pinterest
Pin
Pop music is loved for its universally infectious qualities, and there's a broad spectrum to the genre that continues to bring something fresh to the listeners.
Another aspect of the genre that people latch onto is its blend of synthetic and organic instrumentation. Sometimes the best pop records are produced with orchestral instrumentation, giving the music a symphonic and live feel.
So without further ado, here is my list of the best pop songs with violin that exude timeless and replayable qualities!
1. The Veronicas – Untouched
The intro melodies alone will instantly catch your ear as it's not only catchy but highly nostalgic for many listeners. "Untouched" has many of the pop tropes that work so well together, and it has a strong driving hook that's highly addictive.
In my opinion, the violin melodies are the most impactful part of the song, and its repeating nature doesn't tire out the ear. It's a pop record that doesn't lose its quality with time, and I feel it'll continue to be relevant to the genre for many more years.
2. Clean Bandit – Dust Clears (Feat. Noonie Bao)
One of the more downtempo records on this list, it doesn't bring big pop melodies or drums, yet it can surely give you a sense of peace with its soft dynamics. It's a great record to get lost in, and many fans think it's some of Clean Bandit's best work.
Supporting vocals from Noonie are sweet to the ear, and although the percussion is mild, it's still extremely crisp. The violin breakdown is my favorite part, and I feel it's one of the best pop songs with violin from the early 2010s.
3. Ed Sheeran – I See Fire
Ed Sheeran never misses when it comes to the quality of his music, and "I See Fire" has a production value that made the record a true staple of his career. It's peaceful, reflective, and entirely relaxing, which gives it plenty of replay value.
It's a stellar track to get lost in and let your guard down as the lyrics have many relatable qualities. The artist has come out with many records since this one, but it continues to impact listeners a decade later.
4. Clean Bandit – Rather Be (Feat. Jess Glynne)
This is a song you couldn't escape when it was released as it was on every radio station and quickly found its way to many other forms of media. It's understandable, as supporting vocals from Jess Glynne have been stuck in people's heads ever since.
It offers a driving beat that's danceable alongside sporadic synth and organic melodies that blend perfectly together. The song slowly builds into a catchy hook, and the violin is a standout feature of the production.
5. Christina Perri – A Thousand Years
A pop record that offers a more sentimental tone, the diversity of the genre can be surprising at times, and "A Thousand Years" is still on repeat for many fans with each passing day. The organic instrumentation hits the soul, and Christina's vocals quickly serenade you into a trance.
This is a decent choice if you're in the mood for a record to be the soundtrack to your time alone. Although the production follows a similar pattern to many other records, the lyrical content is what makes it really worth the listen.
6. The Bluebells – Young At Heart
This record is one of the older songs on this list, but its production value can't be ignored as it'll quickly put you in a good mood. I feel it's one of the best pop songs that features a violin on this list, and it's clear that it has plenty of timeless qualities.
A classic from the 80s, the lyrics on "Young At Heart" are relatable to numerous generations of listeners. If you like light-hearted pop jams, this record has all the qualities you're looking for.
7. Ed Sheeran – Shape of You
Another hit from Ed Sheeran, "Shape of You" is another radio jam that took control of the masses. Not only can it be found across many forms of media, but many other popular artists also remixed it.
Its clean production and catchy vocals give it endless replay value, and it became a staple for Ed's career, making his fanbase grow even larger. The tempo it carries is pretty infectious, and the record knows its way around crowd control at live performances.
8. Katy Perry – Firework
You can't talk about pop music without mentioning Katy Perry as she's made her mark over the years. "Firework" is a smash hit from her career, and the hook is what really drives the energy of the record.
The lyrics are relatively simple, and listeners immediately latched on to the catchy qualities of the dynamics in the production. You'll hear a building violin throughout that gives the record cinematic qualities you can feel, and they do a great job of mixing with the thumping percussion.
9. Ed Sheeran – Perfect
It's okay if Ed Sheeran isn't your top choice for pop music, but his work ethic can't be argued with. "Perfect" is another production from the artist that hits all the right notes, and his vocals are just the cherry on top.
Although the record is relatively slow and melancholy, his vocals reach heights that'll send chills down your spine. Ed is known for his music's organic qualities, and I think this is one of his best pop songs with violin.
10. Coldplay – Viva La Vida
Coldplay has been around for quite some time, and although the group has gone through waves in their career, "Viva La Vida" delivered an everlasting impression. The strings have a beautiful, live feel to them that holds a sentimental tone, and it only gets better as the song progresses.
The vocals are undeniably smooth, and the lyrical content will quickly get you in your feelings. They're a diverse group that knows how to make timeless music, and this record takes the cake for many fans and music lovers.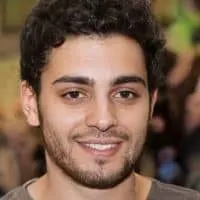 Justin is an audio engineer with years of experience in the field. He has been creating and playing music his entire life, but he really found his passion for engineering when he was introduced to Logic Pro at age 10. Justin has spent countless hours perfecting his craft and now works as a freelance engineer out of Boston, MA.