Share on facebook
Share
Share on twitter
Tweet
Share on pinterest
Pin
The human voice is amazing for its range and its ability to tease emotions out of a listener. One of the most potent tools in a singer's arsenal is the ability to hit a high note.
When that high note occurs at just the right moment and it pairs with a particular emotion created by a song, it can create an incredibly intense reaction. The singers on this list have proven their capability when it comes to this skill and all it takes is one listen to any one of these songs to find that it's true.
So without further ado, here is my list of the 10 best songs with high notes!
1. ZAYN (Feat. Sia) – Dusk Till Dawn
Sometimes a high note sneaks up on you. A song like "Dusk Till Dawn" can build from a mid-tempo dirge into a soaring crescendo. When you're a reality show rapper, sometimes it's best to employ a proven veteran of the industry like Sia to hit the kind of spine-tingling high note that she hits on this track.
Sia manages the kind of pitch that pushes the song from a typical pop single to a stadium ballad. This is why "Dusk Till Dawn" takes the top spot on my list of the best songs with high notes.
2. Adele – Rolling In The Deep
You couldn't reach for a selfie stick or put on a pair of flared bottom slacks without hearing "Rolling in the Deep" in 2011. The high notes that punctuate the chorus of this anthem were so insistent, piercing, and ubiquitous that they made Adele into a mononymous legend in her own time.
This schadenfreude-soaked tune rubs an ex's nose into their mistakes and in doing so made one of the most enduring torch songs of the 21st Century.
The heavenly imagery of Beyonce's song of redemption is underpinned by the wine-glass shattering high notes in the chorus. The song is so catchy that it would work without the vocal achievements, backflips, and side twirls of its iconic singer, but without the bright high notes gleaming, it wouldn't be the classic that it has become.
The vocal trills and jetés are the sound of someone feeling truly free, someone finally accepting the good with the bad.
Adam Levine has become known for his vocal acrobatics and his falsetto trills. Whether it's employing it for the sake of little earworms like on "Moves like Jagger," or melancholy tales of longing like "Wait," he has reliably impressed us with the range of his vocal register.
The skill on "Animals," however, is used to underscore the desire hinted at in the rest of the song. Like some predator hunting in the jungle, "Animals" is driving and aggressive with a tale of pursuit and a promise to "eat you alive."
5. James Blunt – You're Beautiful
By the time the falsetto kicks in on James Blunt's down-tempo ballad, he's already got listeners in the palm of his hand. The driving acoustic guitar and the somber lyrics set the listener up for the ultimate heart-punch.
When Blunt gets to the chorus and his urgency increases, the piercing high notes surprise and arrest and promise to reduce any earbud-wearing, lovelorn fool to tears whether they are in public or not.
6. Lady Gaga – I'll Never Love Again
Stefani Joanne Angelina Germanotta (better known as Lady Gaga) never thought she'd find herself lying in the arms of a bearded Bradley Cooper (better known as that guy who your girlfriend would rather wake up to in the morning), but in the 2018 film, A Star is Born that's just where she found herself.
Just like the film, this song is a throwback to an earlier era, one where songs could start with nothing but spare piano keys and build slowly to an overwhelming crescendo.
When that cymbal roll hits and the bass guitar and the orchestration join in, the swell is like a tidal wave of emotions and the high notes at the moment of the most intense pain are devastating. This song is easily one of the best songs with high notes that I have ever heard of.
7. SIA – Chandelier
Sia knows her way around a high note-inflected ballad (see entry 1 for further proof). This song comes from the post "Breathe Me" era of Sia where she seemed to be telling a larger story across various mediums including songs, music videos, strange haircuts, and live performances.
Most of these endeavors included young dancer Maddie Ziegler who became some kind of avatar for the musician. These efforts baffled as much as they entertained and Sia's eccentricities threatened to transform her into a later-day Bjork, but the songs remained poignant and affecting.
Sia's climbing vocal register on the chorus of this song referencing the titular chandelier recalls the glittering crystal of the ceiling fixture. And just like a chandelier, the song glows and brings light to the darkness.
8. Rihanna (Feat. Jay Z) – Umbrella
What's the best way to stand out against one of the greatest rappers to ever do it? Why, hit a note as high as a cumulonimbus cloud, of course.
When Jay-Z's baritone introduces an epic track, a singer like Rihanna has no choice but to break out the vocal pyrotechnics and that's just what she did on 2008's "Umbrella."
9. Adele – Hello
With her first couple of records, Adele had the element of surprise, wowing everyone upon introducing them to her emotional and vocal range. By the time 2015's 25 came out, Adele had blossomed from a young singer "Chasing Pavements," into a phenomenon with "Rolling in the Deep" (see entry 2 on this list), and finally into an undeniable superstar.
Even though everyone thought they were ready and thought they knew what to expect with this effort from Adele, she still managed to get past our defenses and hit us where it hurts, leaving everyone crying.
10. Alicia Keys – If I Ain't Got You
The last song on my list of the best songs with high notes is "If I Ain't Got You" by none other than the amazingly talented Alicia Keys.
Appropriately, this 2009 song starts with nothing but Alicia and the sound of swirling piano keys. Keys uses her well-known rasp in the verses, but when the chorus hits, it's nothing but the smoothest, highest pitch notes over the steadily melancholy horns and steady four-on-the-floor drum beat.
Her vocals gleam over the track like the diamonds she sings about.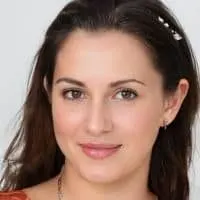 Alexandra loves playing the piano and guitar. She has always been a music lover, but it wasn't until she was in high school that she realized how much she loved to play. It allowed her to express herself without having to be verbally expressive, which is something she found very empowering.