Share on facebook
Share
Share on twitter
Tweet
Share on pinterest
Pin
I was brought up around rock and heavy metal music, but I've always had a huge place in my heart for hip-hop music. My parents thought I was crazy, but there was nothing better than kicking back with my friends and listening to Biggie Smalls, NWA, Cypress Hill, and a ton of other old-school classics.
However, hip-hop has changed massively over the years, evolving into the trap sound that we hear just about everywhere these days. Many of my old-school hip-hop friends are stuck in the old days of the genre, but I always make an effort to keep up with the times and listen to the latest rappers on the trap scene.
I recently discovered NLE Choppa, a rapper that has only enjoyed a couple of years of fame so far but is showing potential to be one of the biggest American rappers in history.
I've listened to the majority of his back catalog, so today I am breaking down the 10 best NLE Choppa songs in my opinion. Whether you're already a fan or have never heard of him, read on to find out which tracks I picked!
1. Jumpin (Feat. Polo G)
First on my list of the best NLE Choppa songs has to be "Jumpin", a track released in 2021 featuring Polo G. This wasn't the first track that I heard by the rapper, but if you've never heard of him, I'd say it's a great place to start.
The beat is absolutely fire, I love those peaking 808s and skippy hi-hats. This is complemented perfectly by NLE Choppa's choppy flow and Polo G's melodic hooks. Play this track loud in your car, I have to say it makes me feel like an absolute boss!
2. CAPO
Take a listen to tracks such as "CAPO" by NLE Choppa, and you'll see that the rapper is the real deal. There are so many gangster posers on the hip-hop scene these days, but it's pretty evident that Choppa is in another league from these fakers.
The music video to this track demonstrates Choppa's legitimacy as a true rapper, highlighting his passion and dedication to the craft. This musical maturity is exactly why I was mind blown when I found out that this dude is only 19 years old! That is some crazy talent at such a young age.
3. Walk Em Down (Feat. Roddy Ricch)
Every rapper has their own preferences when it comes to beats and style, but I always appreciate it when they are willing to explore outside their comfort zone and try something different.
I feel like that's exactly what NLE Choppa did with "Walk Em Down", it's a bit more poppy and mainstream than some of his darker tracks, yet he makes the switch seem easy.
From the catchy chorus to the perfected flow, this is easily one of the best NLE Choppa songs in my opinion because of his ability to adapt his style to different scenarios. Brilliant.
4. Final Warning
NLE Choppa released a ton of good music in 2021, it really has been his year. One of my favorites from the year has to be "Final Warning", released on his latest album Me Vs. Me.
Throughout this track, Choppa addresses the frustrations of dealing with keyboard warriors in the digital age. These internet trolls should really take the rapper seriously, as he gives his 'final warning' through a series of physical threats.
He's a great rapper, but I certainly would be on my best behavior around him.
5. Camelot
Earlier I was talking about NLE Choppa's age, stating that it's crazy how much the dude has achieved in such a short period of time. His track "Camelot" really contributes to this, it's an absolute banger yet it was produced when the rapper was just 17 years old!
I don't know what you were doing when you were 17 years old, but personally, I was sitting in my bedroom playing video games and stressing out about homework. Pure insanity!
6. Shotta Flow
Not only has NLE Choppa released a ton of great music over the last few years, but he has been very busy collaborating with other rappers. We've already taken a look at some of them, but the rapper's track "Shotta Flow" featuring Blueface is one of my favorites.
The two rappers seem to operate on a truly symbiotic level, their flows are so different yet it works really well together. I'd love to see more collaborative projects between these two, it would easily make for yet another one of the best NLE Choppa songs.
7. I.Y.B.
NLE Choppa's YouTube channel is rapidly approaching 5 million subscribers, something many musicians could only dream of achieving over a lifetime – let alone over three years! He may only be at 4.78 million currently, but with his latest track "I.Y.B", I think it will only be a week or two until the milestone is hit.
This track was only released on the 21st November 2021, yet it's already racked up a huge 2.14 million views! It's safe to say that Choppa has some big achievements to celebrate coming up to Christmas!
8. Mmm Hmm
I love the interesting variations of rap flows that emerge from hip-hop music, but I've always been a sucker for rappers who use their vocals in different ways. One of my favorite vocal styles is the humming technique found in songs by artists such as Kid Cudi and Kanye West, and you can add NLE Choppa to that list.
Whilst he raps rapidly through the majority of the track, Choppa changes things up in "Mmm Hmm" through a repetitive yet trance-like humming style. Ridiculously catchy and one of the best NLE Choppa songs in my books.
9. Picture Me Grapin'
I love everything about trap and hip-hop music, from the booming beats to the old-school samples. However, one of the best things the genres have to offer is the way that it encourages the exploration of colloquial and slang words.
Just listen to the lyrics of tracks such as "Picture Me Grapin'" and you'll see what I mean. Like, what does "grapin" even mean!? I'm honestly not sure, but I love how new words and phrases arise from this form of language exploration. Truly creative stuff.
10. Narrow Road (Feat. Lil Baby)
I honestly could go on and on about the best NLE Choppa songs, but sadly this will be my last choice. However, I've made sure that I finish things with a bang, listing my favorite track as "Narrow Road", a collaboration with Lil Baby.
You heard that right – Lil Baby, one of the biggest rappers in the world right now, collaborated with NLE Choppa on this killer track. It racked up 37.5 million views and is easily the highest-profile track from Choppa.
Collaborating with Lil Baby is truly a sign of success, but who could be next? Drake? Young Thug? All we can do is wait and see, but whatever the next project is, I'm sure it's going to be awesome.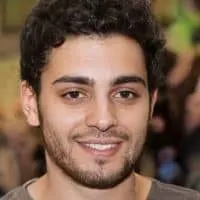 Justin is an audio engineer with years of experience in the field. He has been creating and playing music his entire life, but he really found his passion for engineering when he was introduced to Logic Pro at age 10. Justin has spent countless hours perfecting his craft and now works as a freelance engineer out of Boston, MA.