Share on facebook
Share
Share on twitter
Tweet
Share on pinterest
Pin
Home, coming home, and the familiarity of the family are common themes in many songs. Home does not always refer to a physical home but can be a feeling of sanctuary, peace, and freedom to be who you are.
In this article, I'm going to explore how different artists define home by looking at how home is a common theme through various genres and decades.
So without further ado, here is my list of the best songs about coming home of all time!
1. Mama, I'm Coming Home – Ozzy Osbourne
Ozzy Osbourne's hit "Mama, I'm Coming Home" is a sweet dedication to his wife and sings of his excitement of coming home to her from tour. While touring can be mentally draining and takes a toll on the singer, the idea of going home to Sharon is all that he wants to do.
Released in 1991 and taken from the album No More Tears, the song is a love ballad. One listener sums it up as a favorite among fans: "The music, the lyrics, that voice, everything about this song is so perfect. Never get tired of this masterpiece."
Do you have someone that you cannot wait to get home to? If you do, this song is a great way to express your feelings uniquely.
2. Homecoming – Ye
Taken from the 2007 album Graduation, "Homecoming" is one of the greatest songs that Kanye West, or Ye as he went by for a while, has released and is a song about his love for Wendy. But Wendy is not a girl and refers to his hometown of Chicago in Illinois.
Often referred to as the "Windy City," Kanye professes his love for the town he grew up in, returning to his roots and remembering his good time there.
A catchy tune, "Homecoming" describes a feeling and is the perfect song to help you remember the good times of your childhood. Nostalgia at its best!
3. Coming Home – Avenged Sevenfold
No list of the best songs about coming home is complete without a bit of metal or alternative music thrown in. And this song by the band Avenged Sevenfold is that perfect addition.
While some believe the song is about Odysseus and his journey in the poem Odyssey, "Coming Home" describes the feeling of coming home after a great struggle.
Released in 2013, the song is taken from the album Hail to the King and is a brilliant song for metal lovers around the globe with heavy guitars, drums, and of course, intense lyrics to bring it all together.
4. Coming Home – Enrique Iglesias
Enrique Iglesias has been quiet on the music front, having released no new music in the past few years. But true Enrique fans relish his hits like "Coming Home" and keep his music alive.
The song is about a man's journey back home, either to his home or a woman, and reflects on what he has experienced while away.
There is no denying the incredible talent and smoothness of Iglesias' voice, and this melody from his 2010 album Euphoria is a song that is still relevant today. Please give it a listen and experience the singer's work at its best.
5. Home – Machine Gun Kelly, X Ambassadors & Bebe Rexha
A rapper, a rock band, and a pop singer collaborating on a song? While this could be a potential disaster, the result is phenomenal. "Home" is a track from Machine Gun Kelly's 2017 album Bright: The Album and is a perfect mix of all three elements.
Singing about home being a place that you can escape to, the unlikely trio describes the home as the only place where you can truly be yourself, away from the judgment of others. I am sure we can all relate and find comfort in escaping the real world and going home for a while.
6. I'm Coming Home – Lionel Richie
The pain of heartbreak and the ending of a relationship can have you seeking something familiar and comforting, which is what Lionel Richie conveys in his song "I'm Coming Home." With its classic R&B sound, the song was released in 2006.
Known for his smooth voice and calming music, Richie does it again with this beautiful track that describes the concept of familiarity at home and comfort that one seeks when going through a tough time. Pop this track on, release your emotions, and let Lionel Richie give you the peace you need.
7. I'm Coming Home – The Spinners
The Spinners will take you back to the days of Motown with the smooth, soulful sounds of their song "I'm Coming Home." Describing their journey in life, the song has a catchy beat that will have you dancing in no time.
Released in 1974, the song is taken off the band's album Mighty Love and is a hit that deserves to be on our list of the best songs about coming home.
8. Coming Home, Pt. II – Skylar Grey
Music can comfort and calm the mind. For those more spiritually inclined, "Coming Home, Pt. II" could be interpreted as a return to God or religion after being away for a while. In a song of hope and salvation, singer Skylar Grey provides us with the perfect song to reconnect with that side of ourselves.
Released in 2013 and taken from the album Don't Look Down, Grey will leave you in awe with one of her most popular songs that still receives attention today and is a regular feature on musical apps like TikTok.
9. Coming Home – Rita Ora
I will be honest: I have never really listened to Rita Ora. Her song "Coming Home" from her 2015 album Life has made me a fan for life! With a catchy beat, this dance song is about Ora's need to find herself and longing for the familiar.
We have all felt lost before, and this brilliant track will remind us that there is hope. Crank it up and get lost in the words as you experience Rita Ora at her best.
10. Comin Home – Trey Songz
"This song is amazing. Gives a good vibe." This is how one listener describes the song "Comin Home" by Trey Songz. The video for the song includes clips of his own family, making the song more meaningful as he sings about coming home for Christmas.
Released in 2020, the song is from the album Musica di Natale 2020 and has the singer describing the home as a sanctuary. I am sure we can all relate.
This is a great song to listen to when you are homesick and need to be reminded about the joys of family and home.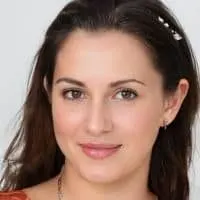 Alexandra loves playing the piano and guitar. She has always been a music lover, but it wasn't until she was in high school that she realized how much she loved to play. It allowed her to express herself without having to be verbally expressive, which is something she found very empowering.