Share on facebook
Share
Share on twitter
Tweet
Share on pinterest
Pin
Are you planning a wedding and trying to develop a list of songs to be played at your reception? While most love songs are slow, subdued tracks, there are love songs that you can dance to. From Ed Sheeran and Beyoncé to John Legend, there are some epic love songs.
So crack that champagne, dim the lights, and enjoy these dance love songs in a romantic atmosphere!
1. Perfect Duet by Ed Sheeran (feat. Beyonce)
Originally released by Sheeran in 2017, "Perfect" was a hit on its own. Now paired with superstar Beyonce', the song has an even more romantic feel that is perfect for dancing with your loved one.
Sheeran is known for his catchy love songs that have girls swooning and wishing for that type of love. The mix of Sheeran and Beyonce's voices is incredible and adds a modern spin to a "classic" love song.
Dim the lights, pop this on your music player and dance the night away in your lover's arms.
2. Everything by Michael Bublé
Bublé appeared on the music scene out of nowhere with his classic crooner voice that got hearts racing and tongues wagging. "Everything" was released in 2017 and featured on the album Call Me Irresponsible.
Comparing the woman he loves to a swimming pool on a hot summer's day and a mystery from outer space, Buble is creative in expressing his love. "Everything" has a catchy beat that will have you dancing and singing along in no time.
3. Marry You by Bruno Mars
Possibly one of the most popular love songs to come from this talented singer, "Marry You" has been used in declarations of love and proposals around the globe.
First released in 2010 on the Doo-Wops & Hooligans album, Mars looked to the past for his melodies and classic lyrics that have been used to woo women (and men) for the last decade.
If you plan a proposal, this is the perfect song to play in the background, guaranteeing a happy event and maybe even a dance.
4. You've Got the Love by Florence + The Machine
Taken from the 2008 album Dog Days Are Over, this banger by Florence & The Machines will get you up and moving to the beat of the music. "You've Got The Love" tells the story of a love conquering all, no matter what you face.
While this song is one of the more upbeat songs by the band, it is certainly one of the few that speaks of love and the effects it can have on you.
5. Baby I'm Yours by Arctic Monkeys
I never expected this song to have such a catchy tune and an almost "Beatles" sound. "Baby I'm Yours" was released in 2006 by the Indie band The Arctic Monkeys and featured on their album Leave Before The Lights Come On.
Until the stars fall from the sky and the rivers run dry. These are just how the lyrics describe their love for their significant other. While many dreams of a love like this, it can take years to find THE ONE.
This is the perfect song for a wedding reception and could even be used for the bride and groom's first dance.
6. All of Me by John Legend
I don't think John Legend can release a song that doesn't immediately become a big hit. "All of Me," taken off the 2013 album Love In The Future, describes a love that is so powerful and so true. It speaks of giving yourself over completely to the one you love.
The video featured his now-wife Chrissy Taegan, who I am sure never gets tired of being serenaded by one of the most romantic singers.
This is a great song for any occasion and is a popular choice around Valentine's Day to express your love to someone.
7. Cardigan by Taylor Swift
Folklore, Swift's 2020 album, had an almost indie sound, with offerings like "Cardigan" making the album another winner. The song centers around young love and a possible reminiscing over lost love.
Comparing her love to an old cardigan, which possibly hints at comfort and safety, there is an almost sad element to the song that will have you wishing you had a love like Swift describes in her song.
8. Make You Feel My Love by Adele
Adele is known for her powerful love of ballads. While this song is only for a slow dance, the emotion conveyed in the lyrics of "Make You Feel My Love" is enough to melt even the iciest of hearts.
Released in 2008, the album 19 soon topped charts around the world and cemented Adele's fame and music firmly in the hearts of many.
"Make You Feel My Love" speaks of sacrificing herself in any way to ensure that the person she loves knows they are loved, and this is what many hope for.
9. Crazy In Love by Beyoncé (feat. JAY Z)
If you've been to a dance club in the last decade or so, there is no doubt that you would have found yourself shaking your hips to this brilliant song by Beyoncé' featuring her now-husband JAY Z.
Considered the ultimate power couple, "Crazy in Love" was one of their first collaborations, released in 2003 on the Dangerously in Love album.
Listening to the lyrics, Beyoncé describes love as a drug that can completely overpower you and make you do the craziest thing. For a love song with a difference, "Crazy In Love" will add much-needed fun to any party.
10. When You're Gone by Shawn Mendes
"When You're Gone" is the latest offering from Shawn Mendes and appears on his latest album with the same name.
Mendes sings of a love that needs to last and how even the thought of that love being gone or changing is enough to break his heart.
A great song to play to your sweetheart, "When You're Gone" is a beautiful love song that has a slightly more upbeat tune that is great for those valentines dances for wedding receptions.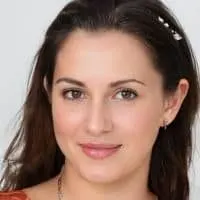 Alexandra loves playing the piano and guitar. She has always been a music lover, but it wasn't until she was in high school that she realized how much she loved to play. It allowed her to express herself without having to be verbally expressive, which is something she found very empowering.